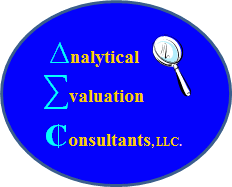 Abt Associates
ASW Engineering
Bay State Gas Company (Dr. Lewis Collab., GDS Assoc. prime contractor)
Berkshire Gas Company (Dr. Lewis Collab., GDS Assoc. prime contractor)
Boston Edison Company
Boston Gas Company
Brooklyn Union Gas Company
CADMAC (California Utilities, RIA prime contractor)
California Public Utilities Commission (CPUC)
Cambridge Systematics, Inc
Cape Light Compact
Central Hudson Gas and Electric Company
City of Austin
Colonial Gas Company (Dr. Lewis Collab., GDS Assoc. prime contractor)
COM/Elec & COM/Gas (GDS Assoc. prime contractor)
Connecticut Energy Efficiency Board
Connecticut Light & Power
Consolidated Edison of New York
Delta Technologies
Eastern Utilities Associates (HEC, Inc. prime contractor)
Econoler International (client Hydro Québec)
Edison Electric Institute
Empire State Electric Energy Research Corporation (ESEERCO)
Enbridge Consumers Gas (Ontario, Canada)
Energy & Resource Solutions (ERS)
Energy Center of Wisconsin
Fall River Gas (Dr. Lewis Collab., GDS Assoc. prime contractor)
GDS Associates, Inc
Green Mountain Power
Herschong Mahone Group (HMG)
Hydro Québec
ICF International
KeySpan Energy New England
KeySpan-Long Island Power Authority (LIPA)
KMDR Recherche (client Hydro Québec)
Long Island Lighting Company
Massachusetts Executive Office of Environmental Affairs (EOEA)
Massachusetts Technology Collaborative (MTC)
Mitsubishi Research Institute
National Fuel Gas Distribution Company
National Grid
New England Power Service Company
New York Low Income Evaluation Task Force
New York Power Authority
New York State Electric and Gas Corporation (NYSEG)
New York State Energy Research and Development Authority (NYSERDA)
Niagara Mohawk Power Corporation
Northeas Utilities (NU)
Northwest Energy Efficiency Alliance (NEEA)
NSTAR Electric & Gas Corporation
Opinion Dynamics Corporation
Orange and Rockland Utilities
Pacific Gas and Electric Company
Puget Sound Power and Light Company
Quantum Consulting, Inc.
Research Into Action (RIA)
RLW Analytics, Inc.
Rochester Gas and Electric Company
San Diego Gas & Electric Company
Southern California Edison Company
Southern California Gas Company
TecMarket Works
TRC Solutions
U.S. Department of Energy
Union Gas (Ontario, Canada)
United Illuminating
Vermont – Department of Public Service
Western Massachusetts Electric Company
Xenergy, Inc.